Staff
Staff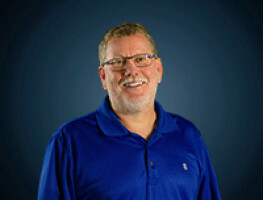 Jeff Hinds
Senior Pastor
Office: 715-842-5683
E-Mail:

Jeff is happily married to his college sweetheart, Betty Ann. Together they are blessed with 4 adult children, a son-in-law, and a precious grand-daughter. Jeff loves spending time with family, golfing, and anything grand-daughter related. They have served at Highland since 2002. Jeff was educated at Houghton College, Trinity Evangelical Divinity School, and Dallas Theological Seminary where he earned a doctorate.
Wausau Campus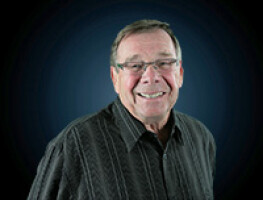 Dave Mahler
Wausau Campus Pastor
Office: 715-842-5683
E-Mail:

Dave Mahler is the Campus Pastor at our Wausau Campus. He joined our staff in May of 2006. Dave works in areas of counseling, teaching, custodial staff management, and visitation. He is married and has 5 children and 11 grandchildren.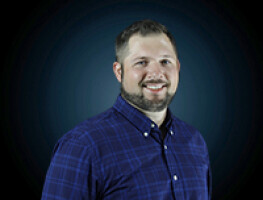 Isaiah DeMoss
Equipping Pastor
Office: 715-842-5683
E-Mail:

Isaiah came to Highland in 2017 from a small town in northwest Indiana. He and his wife Amy have been married for 12 years; they have 3 energetic boys. Isaiah is a graduate of Newburgh Bible College with a degree in Pastoral Leadership. He has a passion for leading people to become fully devoted followers of Jesus. He loves the Chicago Bears, extreme Christmas decorations, and collecting vinyl records.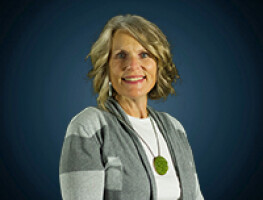 Janna Janke
Connections Director
Office: 715-842-5683
E-Mail:

Janna and her husband, Chris, have lived in the Wausau area their entire married life and love the community. They enjoy spending time with their adult children and their spouses, as well as, spending as much time as possible with their 6 grandchildren. Janna's hobbies include being active in the outdoors and anything family related. She has attended Highland for over 14 years and served on staff for 6.
Weston Campus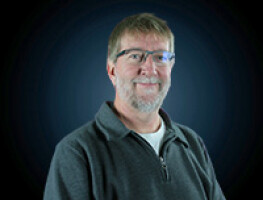 Dan MacDonald
Weston Campus Pastor
Office: 715-842-5683
E-Mail:

Dan is happily married to the amazing Sue and they have 3 adult sons. Dan's hobbies include spending time with family, camping, biking, and being a loyal member of Red Sox Nation! Dan and Sue began attending Highland in 1994, and he came on staff in 2003. Dan received his education at Covenant College in Lookout Mt., Georgia, and Westminster Theological Seminary in Philadelphia.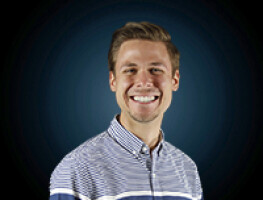 Andrew Gutberlet
Discipleship/Equipping Pastor
Office: 715-842-5683
E-Mail:

Andrew and his wonderful wife, Megan, joined Highland in 2017. Andrew is involved with missions, young adults, and some preaching/teaching. He received his undergraduate degree from Cedarville University and is currently furthering his education at The Southern Baptist Theological Seminary. Andrew loves traveling and experiencing new cultures, playing a good board game, and conversing with friends over a cup of coffee.
Maggie Brayton
Weston Children's Director
E-Mail:

Marathon Campus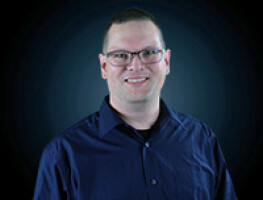 Brian Whitaker
Marathon Campus Pastor
Office: 715-842-5683
E-Mail:

Pastor Brian served as Highland's worship pastor 2003-2010, then returned in 2013 as the Marathon Campus pastor. Brian is a musician, author, and blogger. He earned his Master of Divinity from Trinity in 1996, and was subsequently ordained in the Evangelical Free Church of America.
Merrill Campus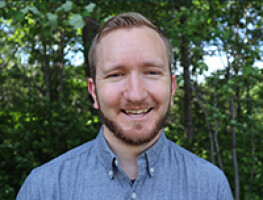 Dan Shields
Worship/Youth Pastor
E-Mail:

Dan was born and raised in the northwoods of Eagle River, Wisconsin. He is married to his wife, Laura, and they have two beautiful daughters. Their favorite thing to do is spending time together and making fun memories. He went to Crown College in Minnesota where he earned a Bachelor's degree in youth ministry. When Dan has some free time he enjoys playing soccer, disc golf or ultimate frisbee.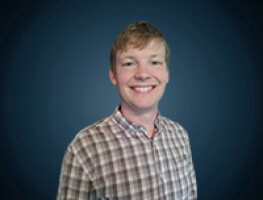 Adam DeBroux
Discipleship/Children's Pastor
E-Mail:

Adam grew up in the Merrill community and started serving at Highland in 2019. Adam received his Master of Divinity from Trinity Evangelical Divinity School and he is passionate about discipling, teaching, and leading people into a deeper love for Jesus. Adam enjoys spending time with family, camping, ATVing, and watching the Packers.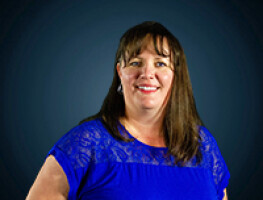 Angela Kieliszewski
Administrative Associate
E-Mail:

God has blessed Angela with 19 wonderful years of marriage to Eric. Together they enjoy the adventure and blessings of raising their three children. Angela holds a degree in Urban/Cross-Cultural Ministry and a certification in Youth and Family Ministry. She has served in many facets of ministry and finds joy in administratively supporting and empowering fellow Christians to pursue God's calling in their lives.
Children's Ministry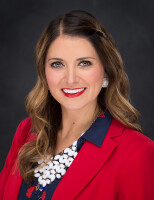 Jessica Leptien
children's ministry Director
E-Mail:

Jessica has been exposed to ministry her entire life, being a daughter of a Pastor in the Wausau area. She attended Northwestern University in Saint Paul, MN and graduated with a degree in Bible. She returned to Wausau in 2011 and began volunteering with both the Children's and Worship Ministries at her previous church. She began attending Highland in 2015 with her then boyfriend, Ron. They were married in September 2017. Both Jessica and Ron have volunteered at One Way Club for the past four years. On Sunday mornings you may have also seen Jessica working as the Sound Tech operating the sound board during services. Over the past few years Jessica has had opportunities to work with children in the Philippines and Bermuda on missions trips. She has a heart for Highland and a passion for people.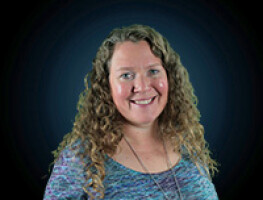 Kirstin McEvoy
children's ministry director
E-Mail:

Kirstin grew up in the Wausau area and earned a bachelor's degree in Bible and elementary education from Faith Baptist Bible College in Ankeny, Iowa and earned a ministry license with the EFCA. After teaching elementary students locally and internationally in South Korea and China for 13 years, she joined Highland's staff in July, 2014. She loves working with children and seeing them grow in their relationship with Christ through the children's ministries.
Facility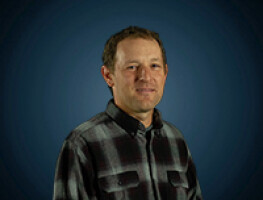 Ted Hahn
Facility Director
E-Mail: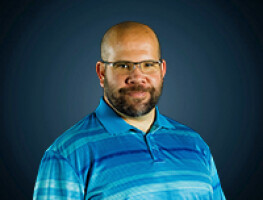 Andy Blake
Wausau and Marathon Caretaker
E-Mail:

Randy Schultz
Wausau Caretaker
E-Mail:

Finance/Administration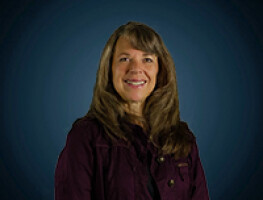 Jolene Fenwick
administrator
Office: 715-842-5683
E-Mail:

Jolene has worked in nonprofit management, first in California and then in Wisconsin, since graduating from UW River Falls. She oversees the areas of Human Resources, finance, website, social media, desktop support, and facility coordination of the campuses. Her and her husband have four grown children. She enjoys volunteering in a variety of community groups in addition to running a local horse stable.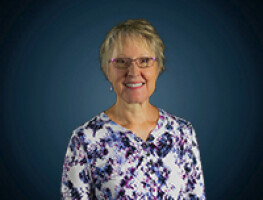 Linda Aldrich
Administrative Associate
Office: 715-842-5683
E-Mail:

Linda is grateful to have been on staff since 2012 and to work alongside really great people. She is blessed with a close-knit and loving family that includes her husband, adult children, their spouses, and very precious grandchildren. Her passion is worshiping the Lord. She also loves to golf.
Debra Schonscheck
Accounts Payable Bookkeeper
Office: 715-842-5683
E-Mail:

Women's Ministry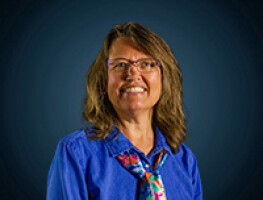 Sue MacDonald
women's director
E-Mail:

Sue grew up in Waupun, Wisconsin. She received her education at Hope College in Holland, MI. Sue has been happily married to Dan since 1989 and they have 3 grown sons. She enjoys time with her family, camping, riding bike, and going for walks. She has attended Highland since 1994 and has been on staff since June 2017.
Worship Ministry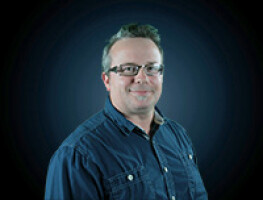 Jeff Weiss
Worship Pastor
Office: 715-842-5683
E-Mail:

Pastor Jeff Weiss has been serving as the Worship Pastor at Highland since 2010. Jeff holds a Bachelor of Music degree from UW Oshkosh. He is married to Billie and they have three young children. He enjoys spending time with his family and friends, visiting state parks (especially Door County), and is an avid Green Bay Packers fan. Pastor Jeff primarily oversees the areas of worship, music, and creative arts at Highland.
Brandon Welch
Technical Arts Director
Office: 715-842-5683
E-Mail:

Brandon grew up in Michigan and came on staff at Highland in 2015. He oversees the many technical aspects of worship such as sound technicians and simulcasts.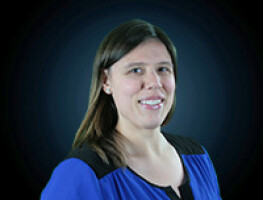 Rachael Franck
Multi-media Coordinator
Office: 715-842-5683
E-Mail:

Rachael joined the Highland staff in 2016. She has a desire to glorify God by helping to make videos that show how He changes lives. Rachael grew up in the Wausau area and graduated from UW-Stevens Point with a Bachelor Degree in Communication (with an emphasis in Media Studies and Video Production). In her spare time, Rachael enjoys spending time with her nephew, playing board games with friends, and watching/playing sports.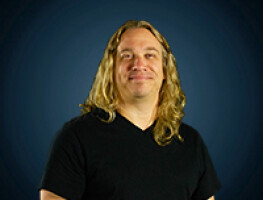 Bryan Niemeyer
Worship Leader
E-Mail:

Bryan has been serving in the worship ministry at Highland since 1998. He joined the staff, in the role of Staff Worship Leader, in 2013. As well as serving in the worship ministry, Bryan has also served as a volunteer in G180 for the same amount of time that he has been at Highland; mostly leading the youth worship band. Bryan is also a full-time 5th grade elementary school teacher. He has a bachelor's degree from the University of Minnesota and a master's degree of education from Marion College. He loves worship and wanting the body of Christ to understand and engage in a true life of worship, music, coffee, the smell of a good book (and reading it as well), skiing, and cooking the most amazing food from all over the world.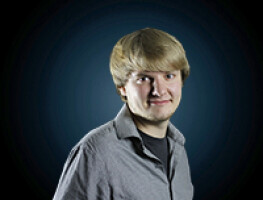 Brennan OConnell
Technical Arts Director
E-Mail:

Young Adult's Ministry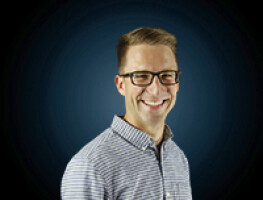 Sam DeLoye
Young Adults Pastor
E-Mail:

Sam joined the team at Highland in 2017 and serves as the young Adults Pastor. He graduated from Cedarville University and is currently pursing an M. Div. from Midwestern Baptist Theological Seminary. Sam married his wife Hannah in 2018, and they enjoy skiing, board games, and spending time with family.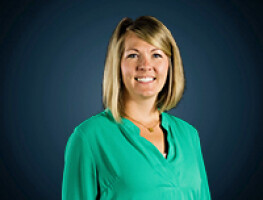 Amy DeMoss
Young Adults Administrative Associate
E-Mail:

Amy is married to her high school sweetheart, Isaiah. Along with their 3 sons, they relocated to Wausau in 2017 to join the Highland family. Amy enjoys biking, hiking, reading, and spending time outdoors with her family. She joined the Highland staff in 2019 to serve as a part of the Young Adults Ministry.
Youth Ministry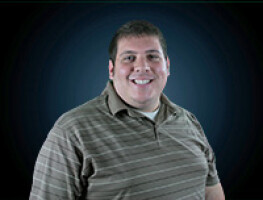 Jarrod Stichter
Pastor of Student Ministries
Office: 715-842-5683 ext. 119
E-Mail:

Pastor Jarrod has been serving at Highland since September 2016. Jarrod received his bachelors degree in Biblical Studies from Trinity International University as well as a Masters of Arts in Christian Ministry from Liberty Baptist Theological Seminary. Jarrod married his high school sweet heart in February 2011 and have a beautiful daughter and two spunky miniature dachshunds. Jarrod loves the Chicago Cubs, backyard BBQ, hunting/fishing, and spending quality time with his family. Jarrod is passionate about pouring into teens and helping them become life-long disciples of Jesus that make disciples.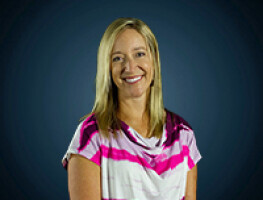 Trudy Morice
Student Ministries Director (part-time)
Office: 715-842-5683
E-Mail:

Trudy grew up in the Wausau area and is married to her high school sweetheart, Tony. They have two biological children along with one practically adopted and loved daughter. Trudy has worked in youth ministries for over ten years having come on staff at Highland in 2012. As a family they enjoy anything active but specifically downhill skiing, cross-country skiing, biking, hiking, snowshoeing, taking walks, and going to the family cottage.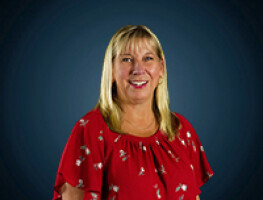 Sarah Names
Youth Ministries Assistant (part-time)
Office: 715-842-5683
E-Mail:

Sarah grew up in Brookfield, WI where she married her high school sweetheart. They have been blessed with 4 children. Sarah hobbies include spending time with family, gardening, baking and cooking, and taking walks. She has served at Highland in Student Ministries since 2013 and came on staff in 2016.